TRANS4CAST UPDATE
Trans4Cast Overall Summary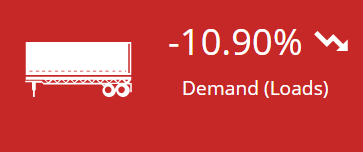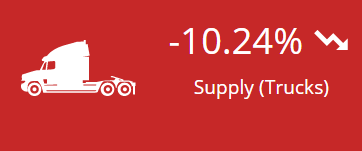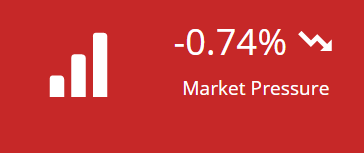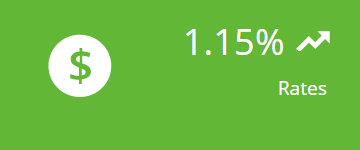 What is the Market Demand Index?
The MDI is a measure of relative truck demand in the spot market. It compares load availability to truck availability. Over the last four weeks MDI has on average decreased 2.0 points.
The latest week shows MDI is down 6.9 from the previous week to 34.2. At this point last year MDI was 45.6.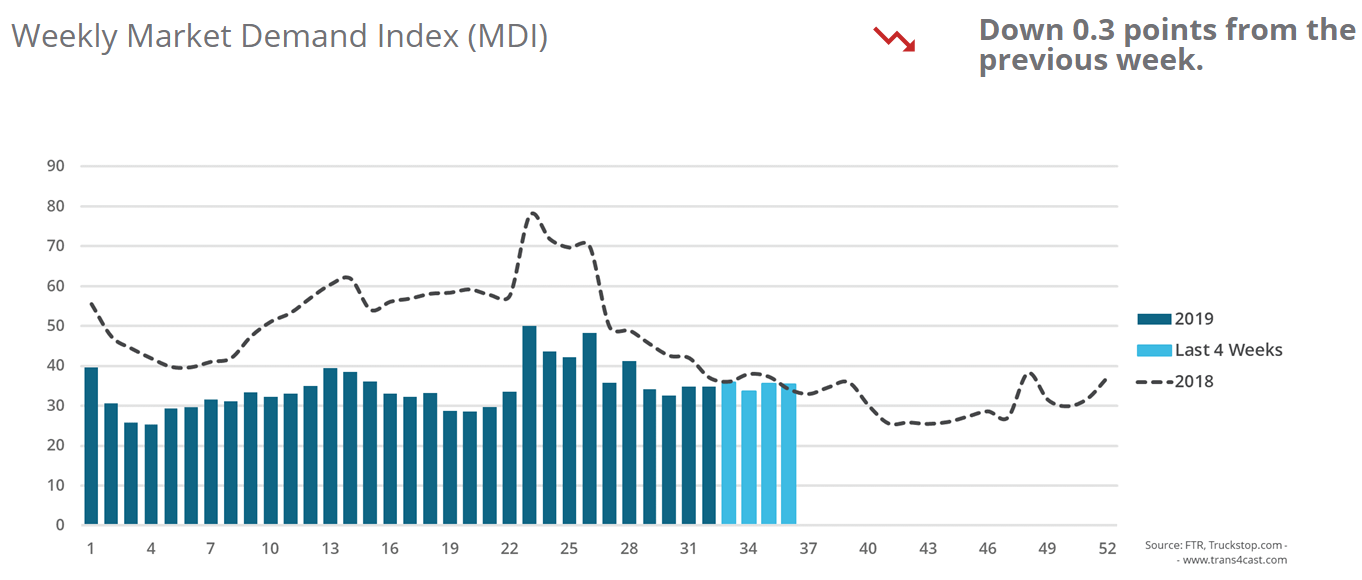 Recent Activity | Market Outlook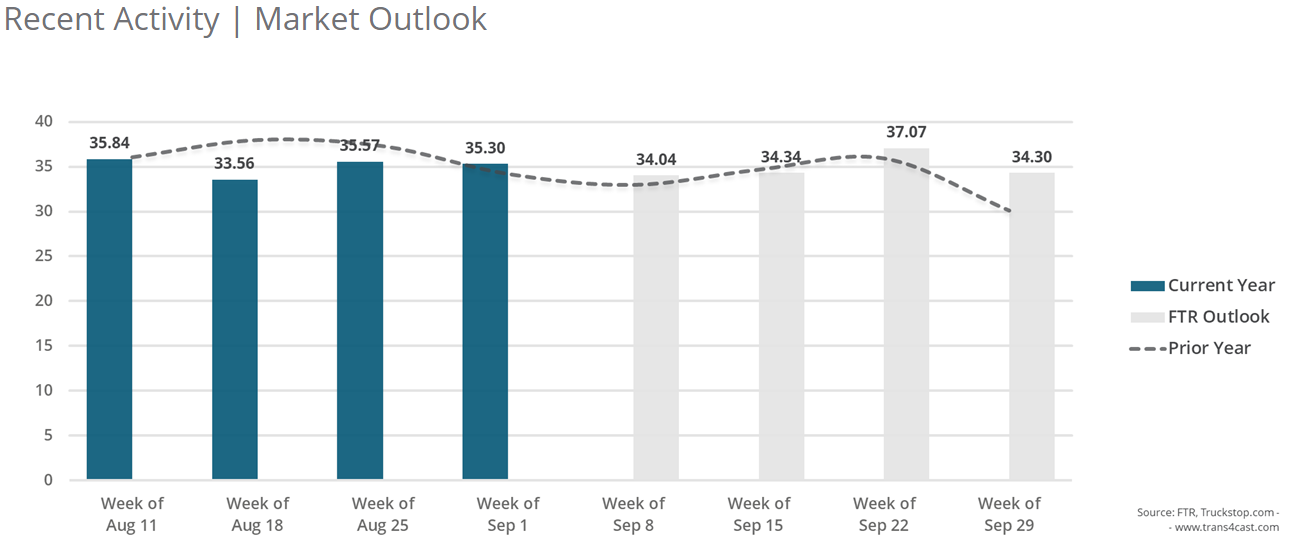 Load vs Truck Availability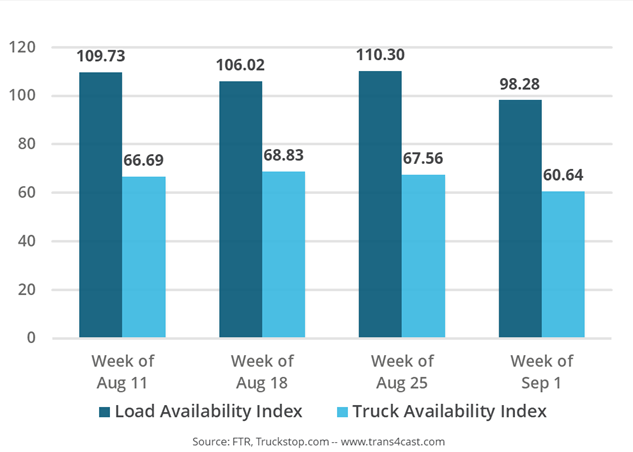 Market Demand Index (MDI)